How to spot a promising salesperson? You will find the answer in the one and only test of this kind available on the market!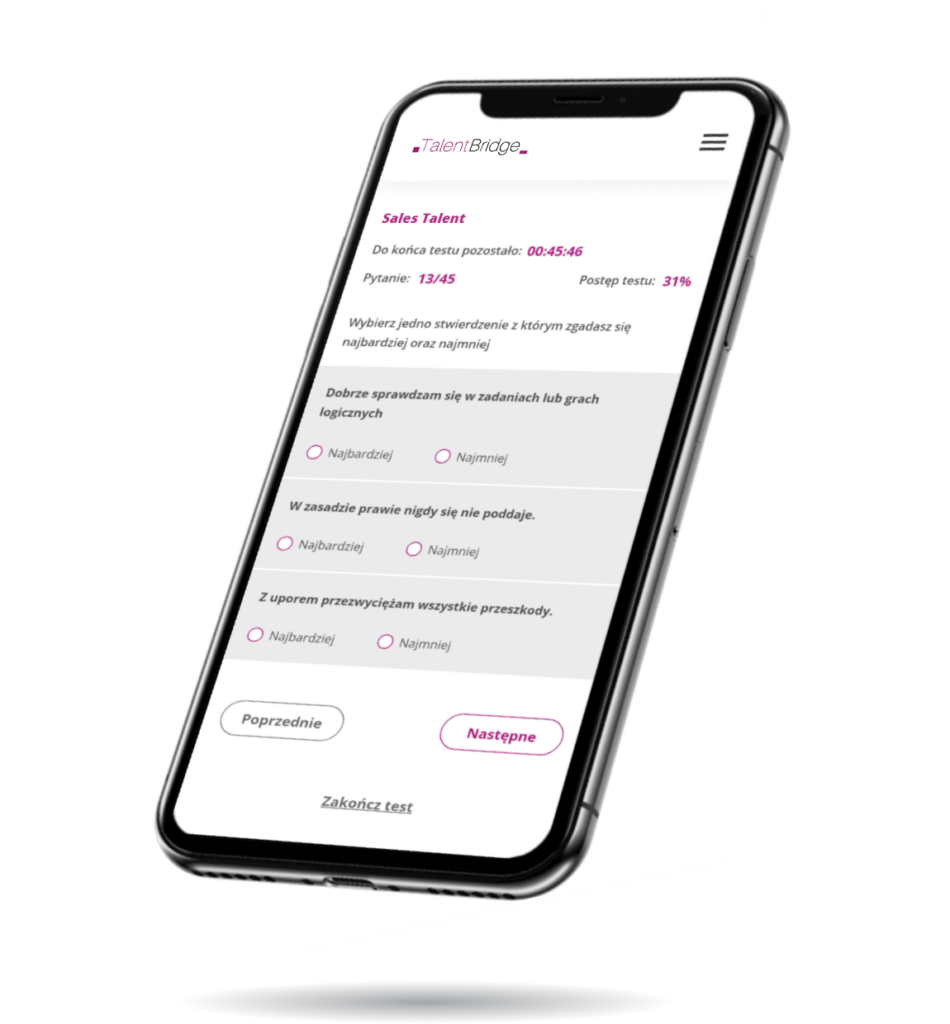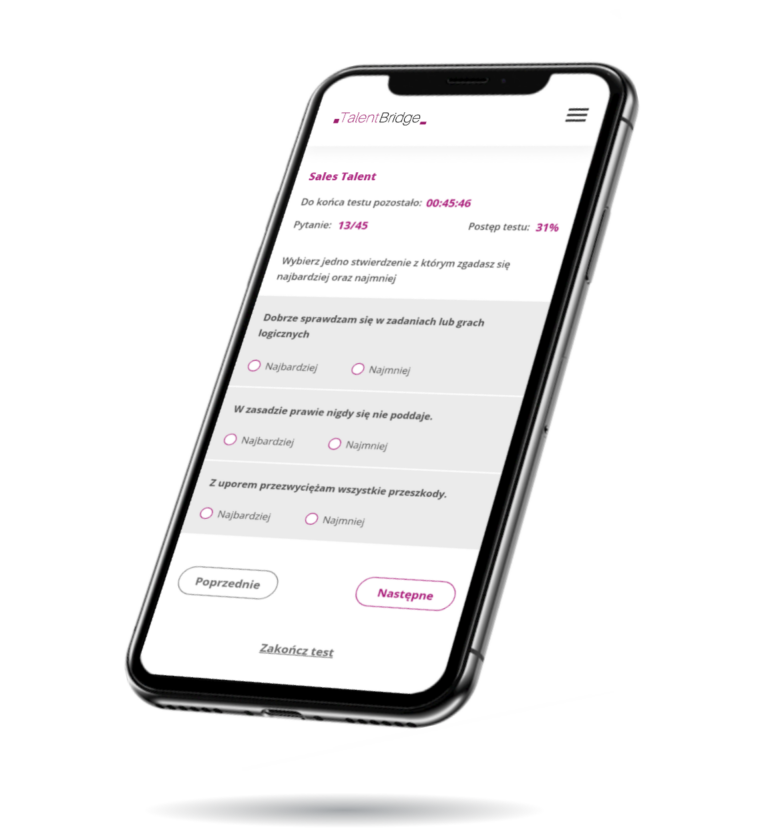 We create tests which uncover candidates' potential to become desirable salespeople.
The sales department is one of the key units in each organisation, because it is responsible for generating profit and providing future development of the company. Acquiring the right candidates is quite a challenge for HR departments. How to check if our candidate is fit for working in sales? Invite them to complete our Sales Talent test!
Our questionnaire identifies candidates with traits maximising the likelihood of success in sales. We can adjust this tool to suit the specific nature of your organisation, taking into account its unique style and needs, allowing you to check if the candidate will fit your trade and how they will cope with the tasks that await them in your organisation.
How is the Sales Talent test prepared?
First, we create a profile of an ideal salesperson, determining traits whose high intensity correlates with high sales results, and low intensity with low sales results. After determining the traits, we adjust the tool to the specific nature of your company. You can also use the said traits to carry out successful recruitment or to develop talents. After implementing our tool to assess candidates, you will immediately see the result of each candidate always in relation to the profile of the ideal salesperson. Thus, you will be more informed in making your recruitment decisions.
The Sales Talent test will help you find the perfect salesperson. A person who values: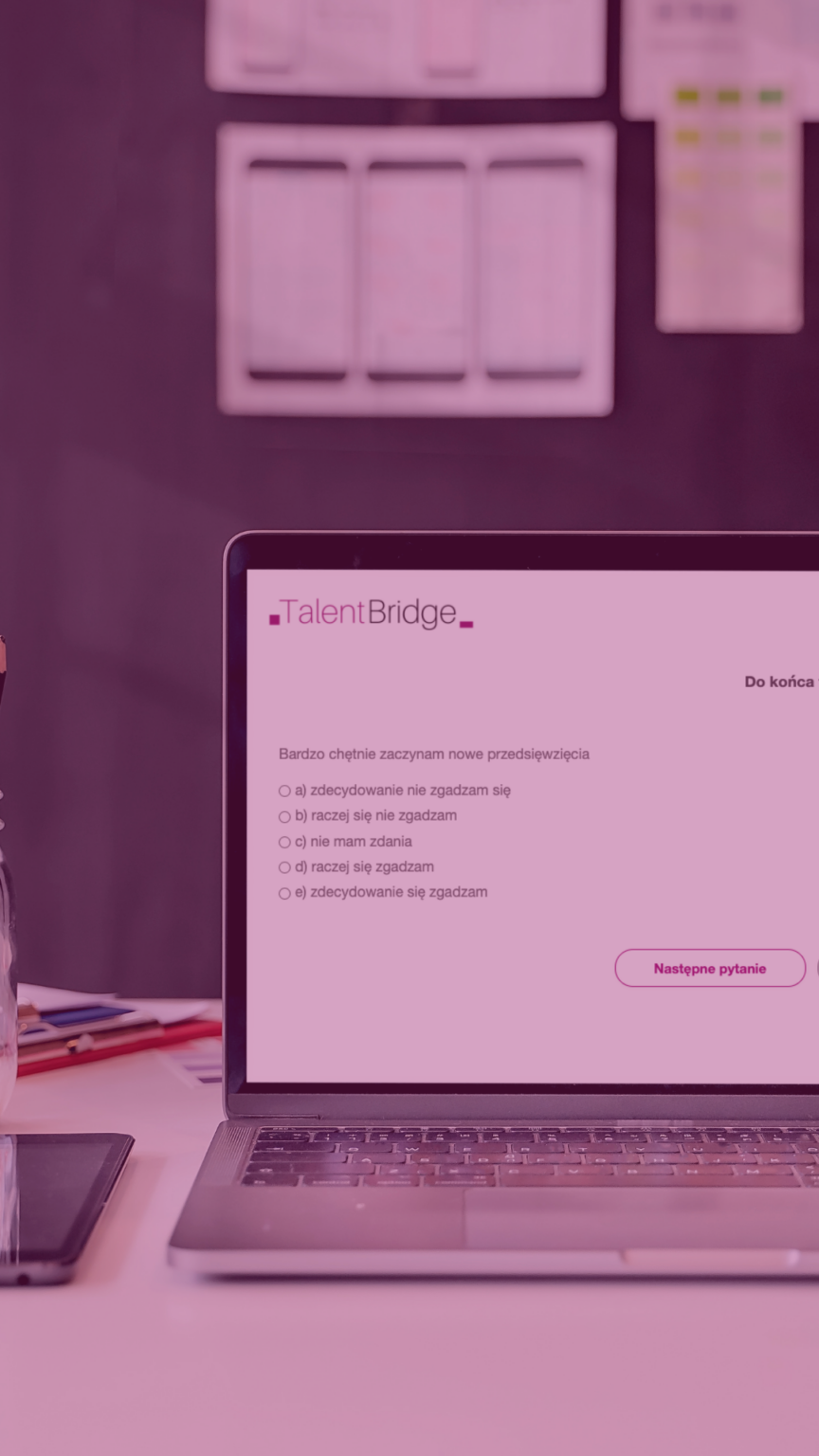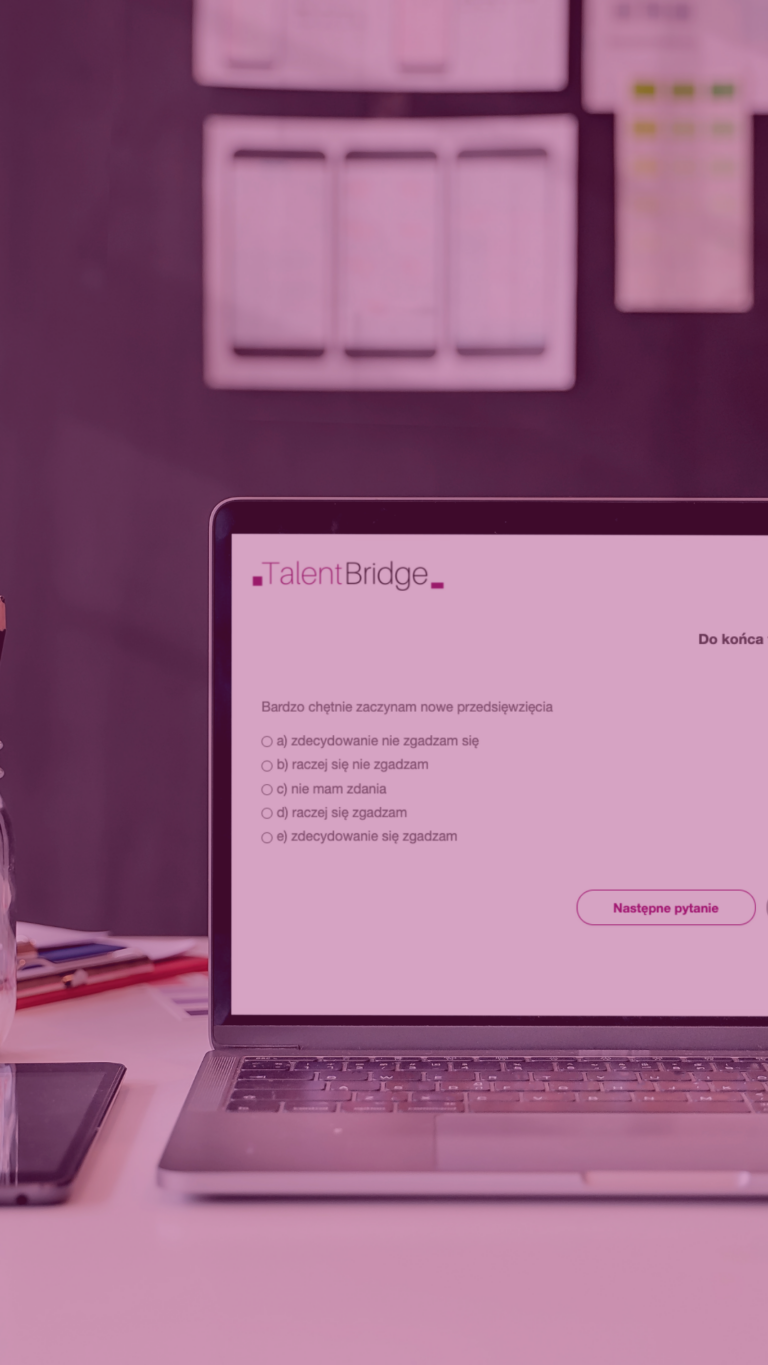 Tested areas of competences

Empathy
Ability to sense the emotions of others and assume their perspectives.

Communicativeness
Clear and adequate communication, focus on effective communication, strive for mutual understanding and learning the expectations of the other side of the dialogue.

Entrepreneurship
Independence, initiative, self-efficacy.

Integrity
Fairness, honesty and moral clarity; authenticity towards oneself and towards others.

Adaptability
Behavioural flexibility allowing appropriate adjustment to given circumstances; easy adaptation to new conditions. The opposite of rigidity and inertia.

Grit
Perseverance of effort, persistence. Ability to maintain long-term consistent commitment to acting for the purpose of a certain goal together with resistance to discouragement.

Positive emotional agility
Tendency for relatively frequent and intensive experiencing of positive emotions.

Resilience
Ability to cope, in a resourceful and adequate manner, with the performance of everyday tasks under changeable and often stressful conditions; mental resistance conditioning relatively good tolerance to difficult situations.

Focus on development
Willingness to acquire knowledge and experience, and strive for continuous improvement and introducing positive changes in professional life.

Commitment
Diligence, regularity, ambition.

Persuasiveness
Ability to skilfully convince others to your cause, while being open to the needs of the other side of the dialogue.

Sociability
Seeking and valuing the company of other people.
What makes our tests reliable?
The Sales Talent test was validated on a standardisation group of 2,348 people divided by age, education, faculty, job position, and professional experience. In addition, our test is unique for the so-called criterion validity, which determines to what extent test results match a selected external criterion (variable which is not measured directly by the test). In our test, we correlated the sales results of 400 salespeople with their results of the Sales Talent questionnaire – the correlation coefficient was 0.62 (while the minimum compliance threshold is 0.21). 
Convenient recruitment? Yes, because integrated with eRecruiter!

Work within one system

Automate processes and reduce recruitment time
Guarantee of data security

Quick view of test results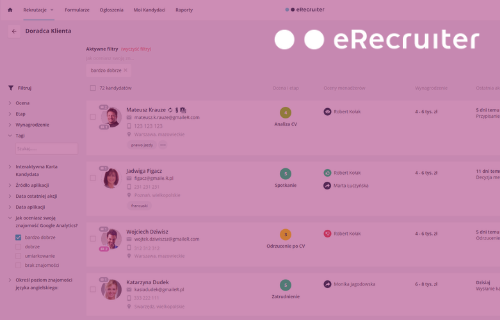 Process automation is the basis of today's recruitment, especially in the age of on-line recruitment. In order to satisfy the needs of HR departments, we have become an eRecruiter Partner in the area of recruitment tests. How can you benefit from it?
Just choose the stage of recruitment with assigned automatic sending of recruitment tests, and within 10 minutes your candidate will receive an e-mail with an invitation to the test. The test result will appear in the eRecruiter note.
Obtain access to 10 free tests for the period of 14 days!
You can try out the following tests: Analytical Talent, Verbal Talent, Logical Talent, Excel Talent, English Language Talent and German Language Talent. We will reply within 24 hours!
We will reply within 24 hours!