How to recruit the best candidates? You can do that with our test, which measures as many as three areas of competences!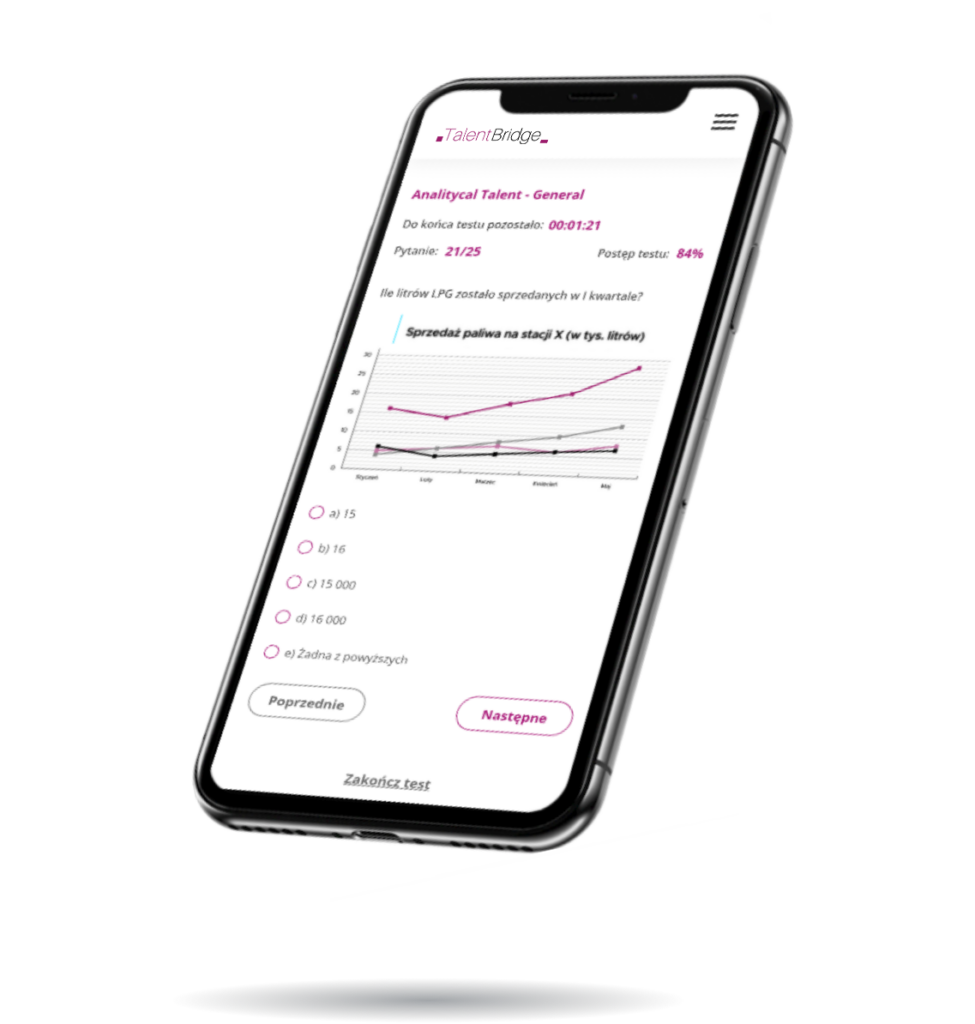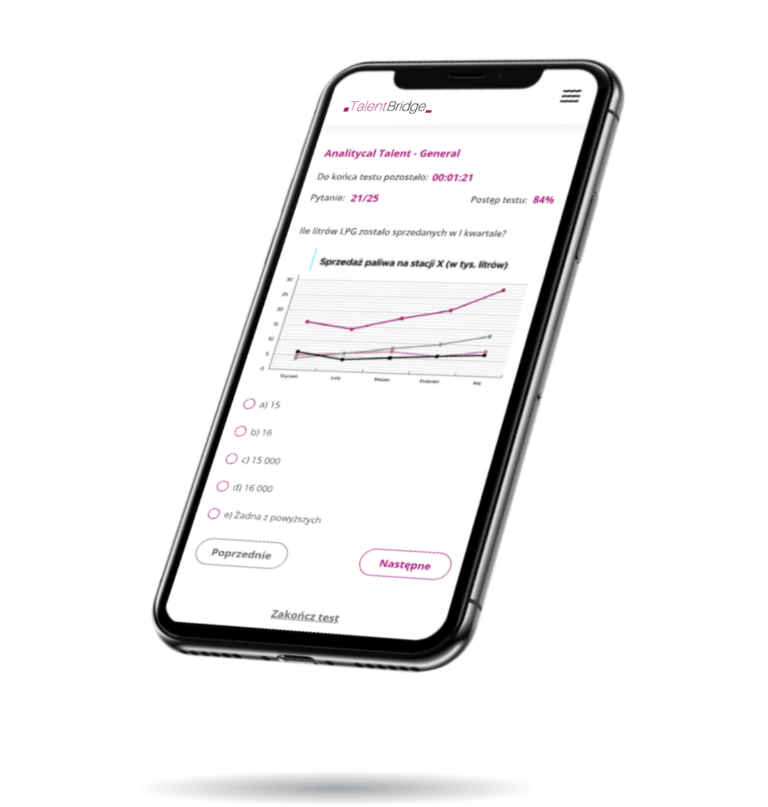 Sometimes, one test is not enough to assess the candidate's real competences.
The Talent Intelligence test is a solution for employers who wish to check multiple competences of candidates in one go. The test is a combination of the Analytical Talent, Verbal Talent and Logical Talent tests. In the competence assessment, you can check your candidate in terms of the following skills:
making logical decisions based on data;
interpreting data;
logical thinking;
reading comprehension;
making decisions under the pressure of time;
quick analysis of information.
How does the Talent Intelligence test work?
The candidate receives a link to an on-line test. The test consists of 8 questions from each part, i.e. Analytical, Verbal and Logical. The questions are selected randomly from a pool of 450 questions, and the test duration is 31 minutes. Once the test is completed, we will inform you that a given candidate has taken the test and we will send you a report with the overall result of the three parts, as well as detailed scores from each area.

Logical Talent
Tests measuring logical thinking skills
What makes our tests reliable?
We use the IRT technology, which allows analysing the candidate's behaviour in relation to a specific test task rather than the entire test, thanks to which the candidate receives tasks adjusted to their level, which in turn allows a very precise analysis of intensification of competences and applying tests both in juniors and higher-level positions. The test was standardised on a group of 1,200 people divided by age, education, faculty, job position, and professional experience. All content-related works are supervised by Prof. Michał Chruszczewski, Ph.D., from the University of Warsaw.
Obtain access to 10 free tests for the period of 14 days!
You can try out the following tests: Analytical Talent, Verbal Talent, Logical Talent, Excel Talent, English Language Talent and German Language Talent. We will reply within 24 hours!
We will reply within 24 hours!